Nei giorni 21e 22 aprile si è svolta l'annuale fiera AUTOMOTO COLLECTION a Novegro, nelle vicinanze dell'aereoporto di Milano Linate, a cui hanno partecipato anche le nostre Tatra.
Am 21. und 22. April fand die jährliche Messe AUTOMOTO COLLECTION in Novegro in der Nähe des Flughafens Mailand Linate statt, an der auch unsere Tatras teilnahmen.
On April 21 and 22 the annual AUTOMOTO COLLECTION fair took place in Novegro near Milan Linate airport, where also our Tatras participated.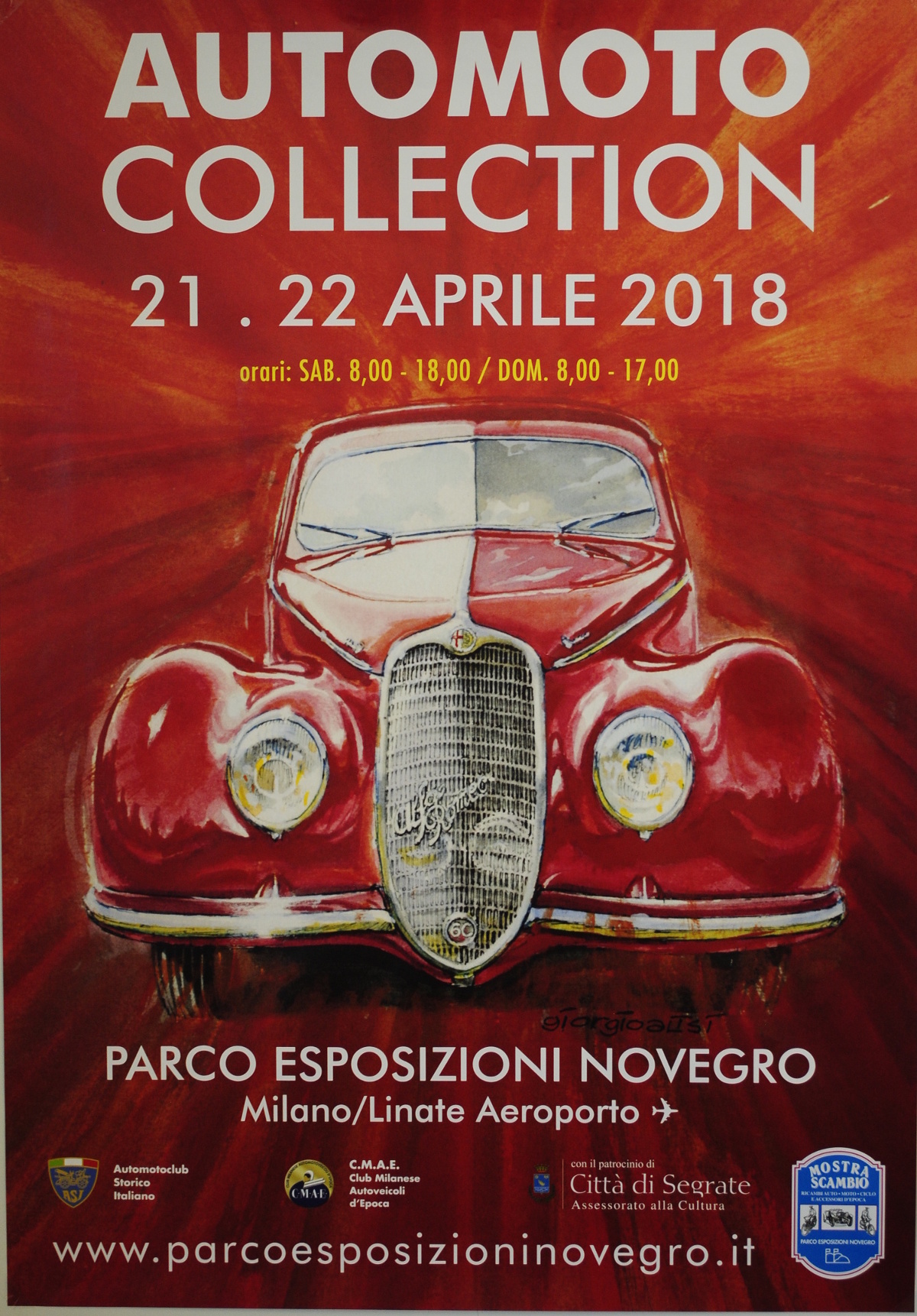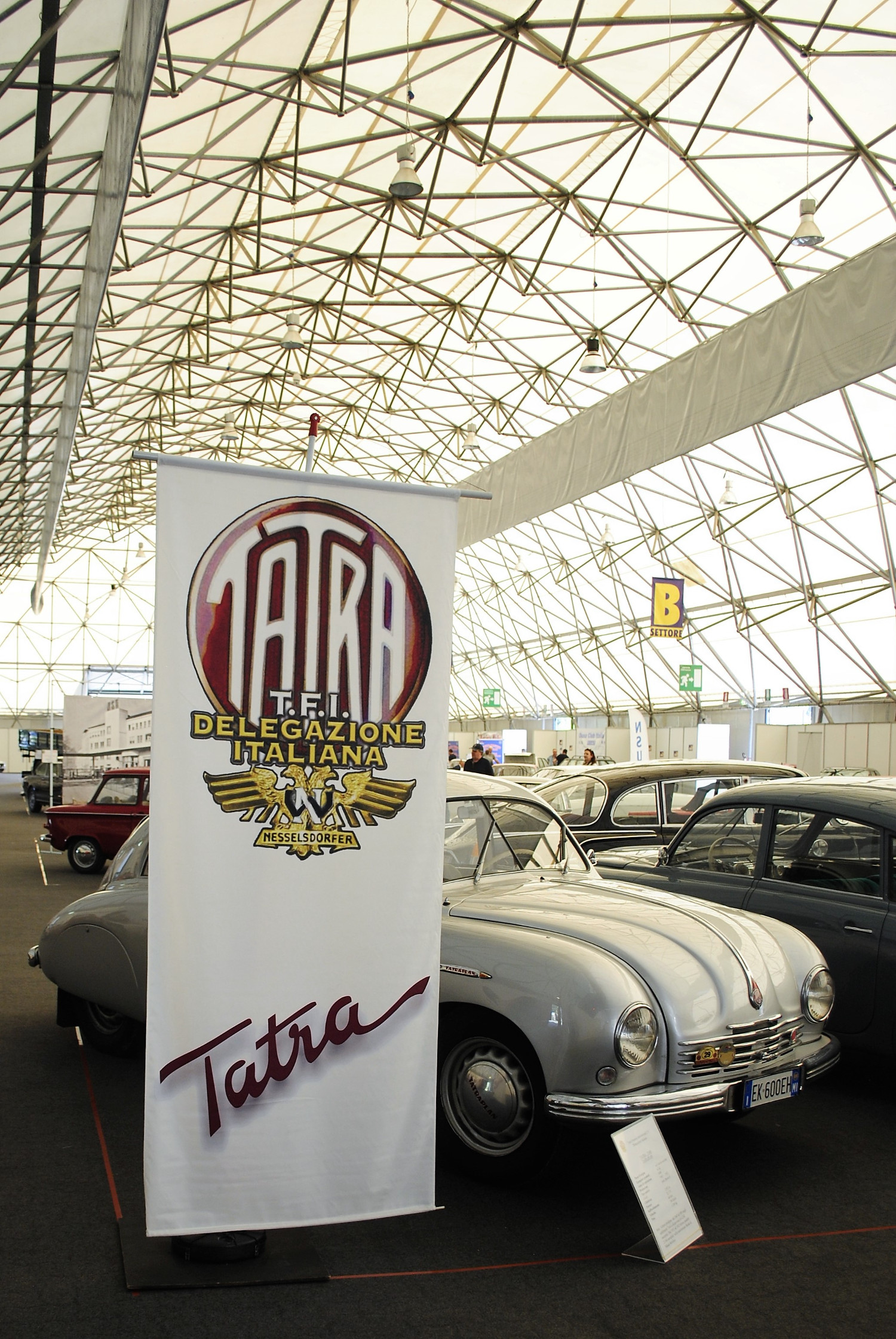 Nello stand erano presenti una Tatra 603, un Tatraplan V8 e un Tatraplan di Mario Mezzera, Giorgio Arosio e Nando Pirovano.
Auf dem Stand präsentiert wurden ein Tatra 603, ein Tatraplan V8 und ein Tatraplan von Mario Mezzera, Giorgio Arosio und Nando Pirovano.
On the stand were presented a Tatra 603, a Tatraplan V8 and a Tatraplan by Mario Mezzera, Giorgio Arosio and Nando Pirovano.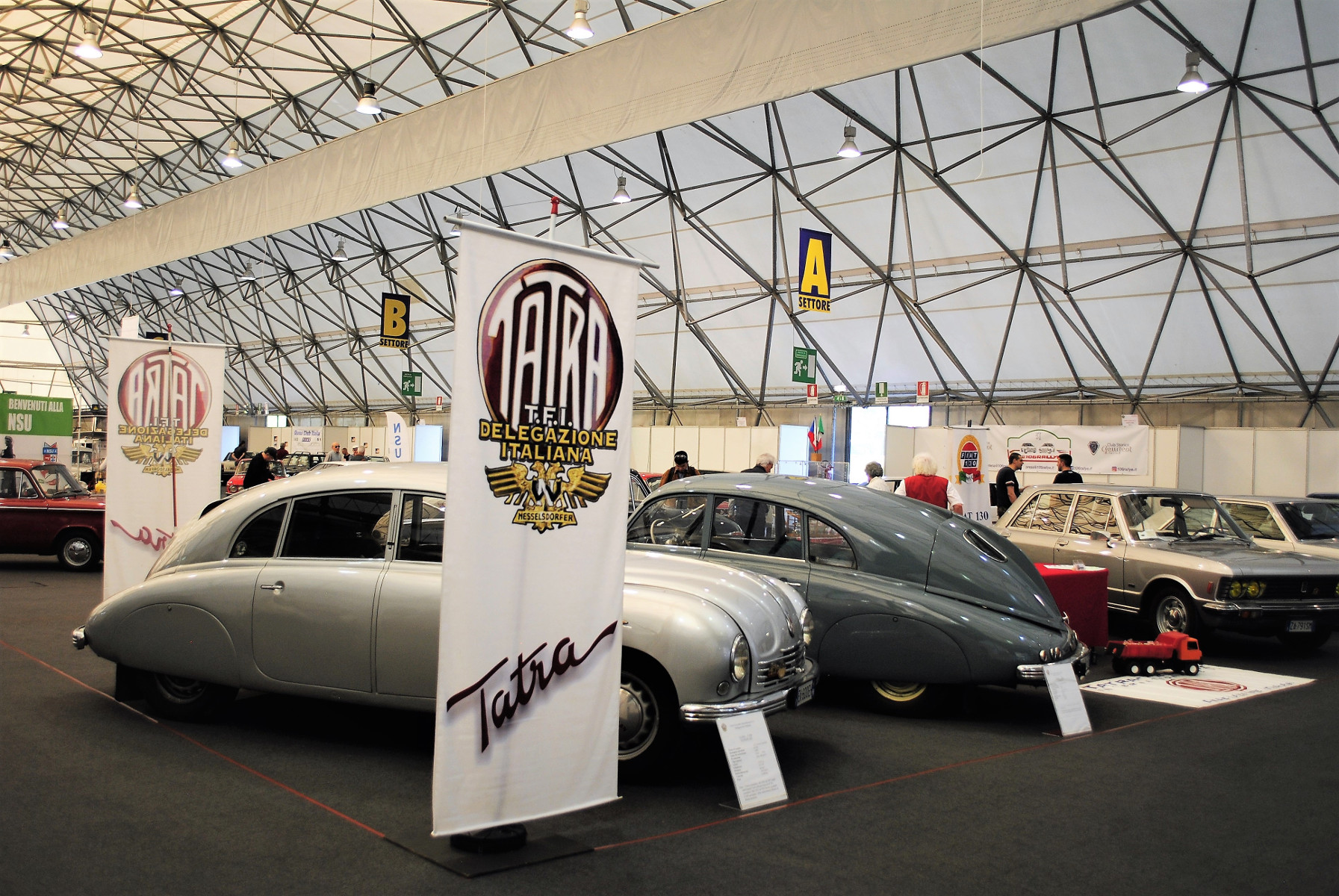 Come sempre hanno riscosso molto interesse da parte dei numerosi visitatori, soprattutto sulla meccanica riconosciuta da tutti all'avanguardia per quesgli anni.
Wie immer haben sie bei den zahlreichen Besuchern großes Interesse erweckt, vor allem der Mechanik wegen, die von allen als führend für diese Jahre erkannt wurde.
As always, they have aroused great interest among the numerous visitors, especially for the mechanics, which was recognized by all as a leader in these years.
Alcuni giornalisti del settore hanno chiesto la possibilità di presentare le nostre auto sui giornali di automolismo d'apoca.
Einige Fachjournalisten haben sich nach der Möglichkeit erkundigt, unsere Fahrzeuge in ihren Oldtimerzeitschriften zu präsentieren.
Some journalists have asked about the possibility of presenting our vehicles in their classic car magazines.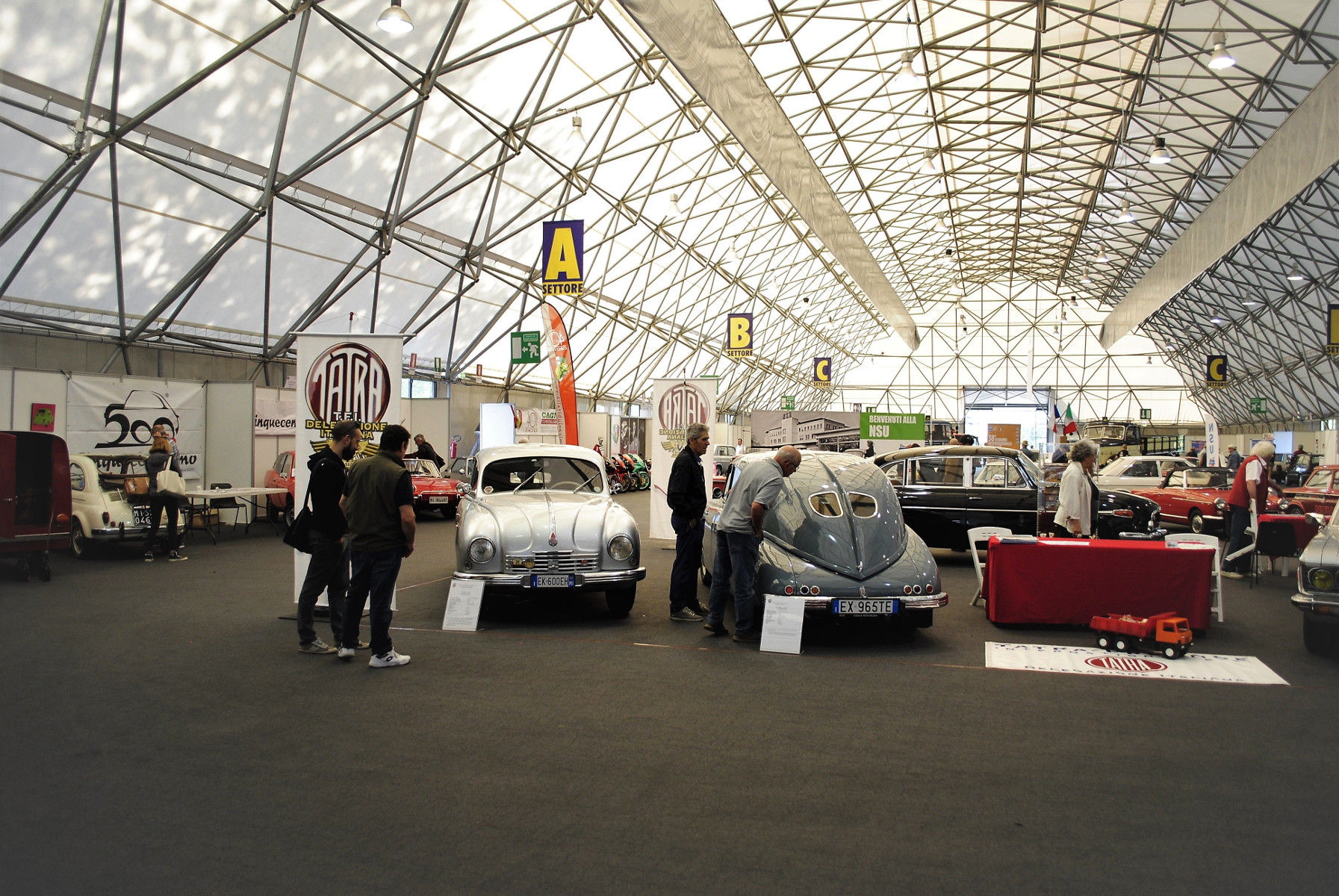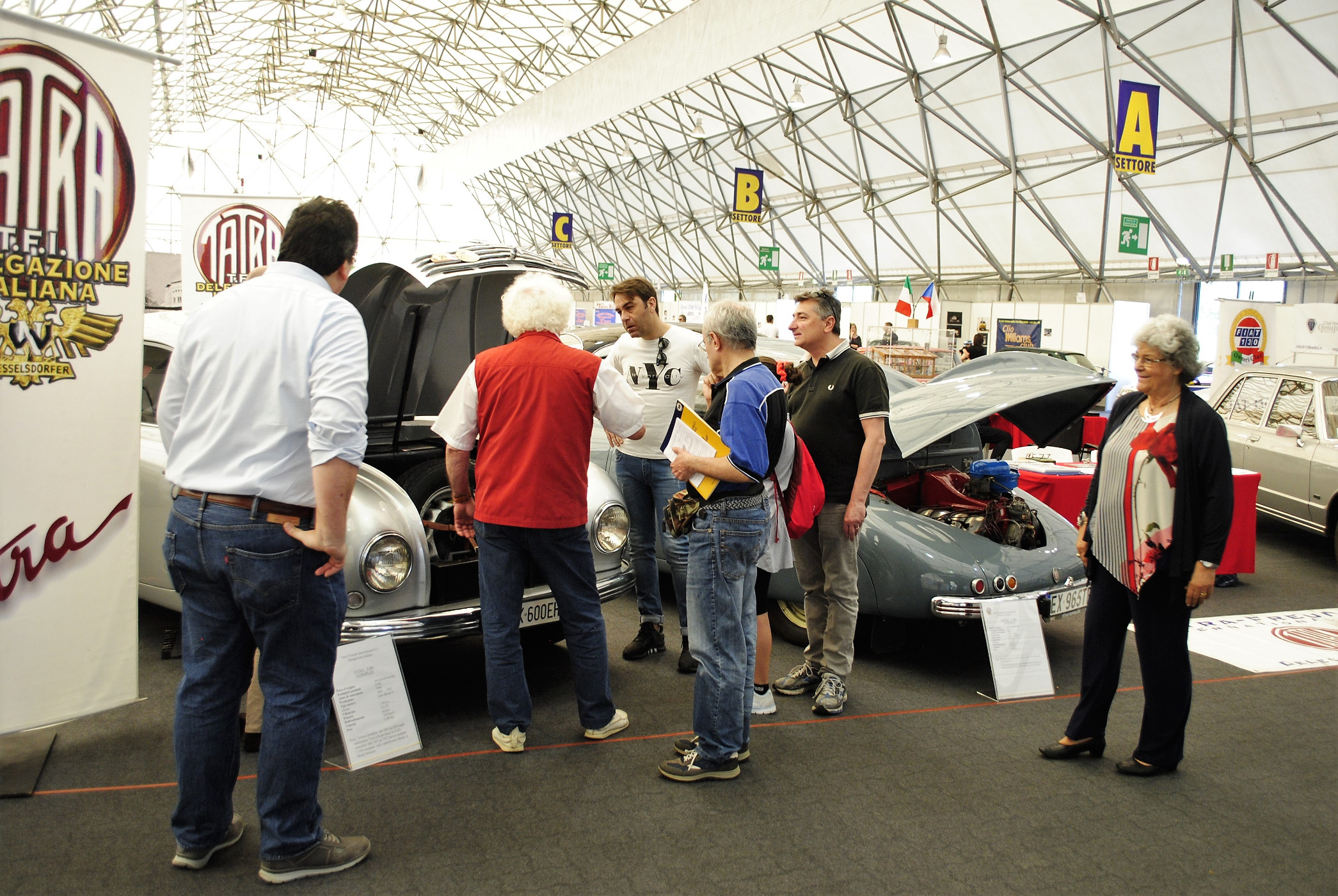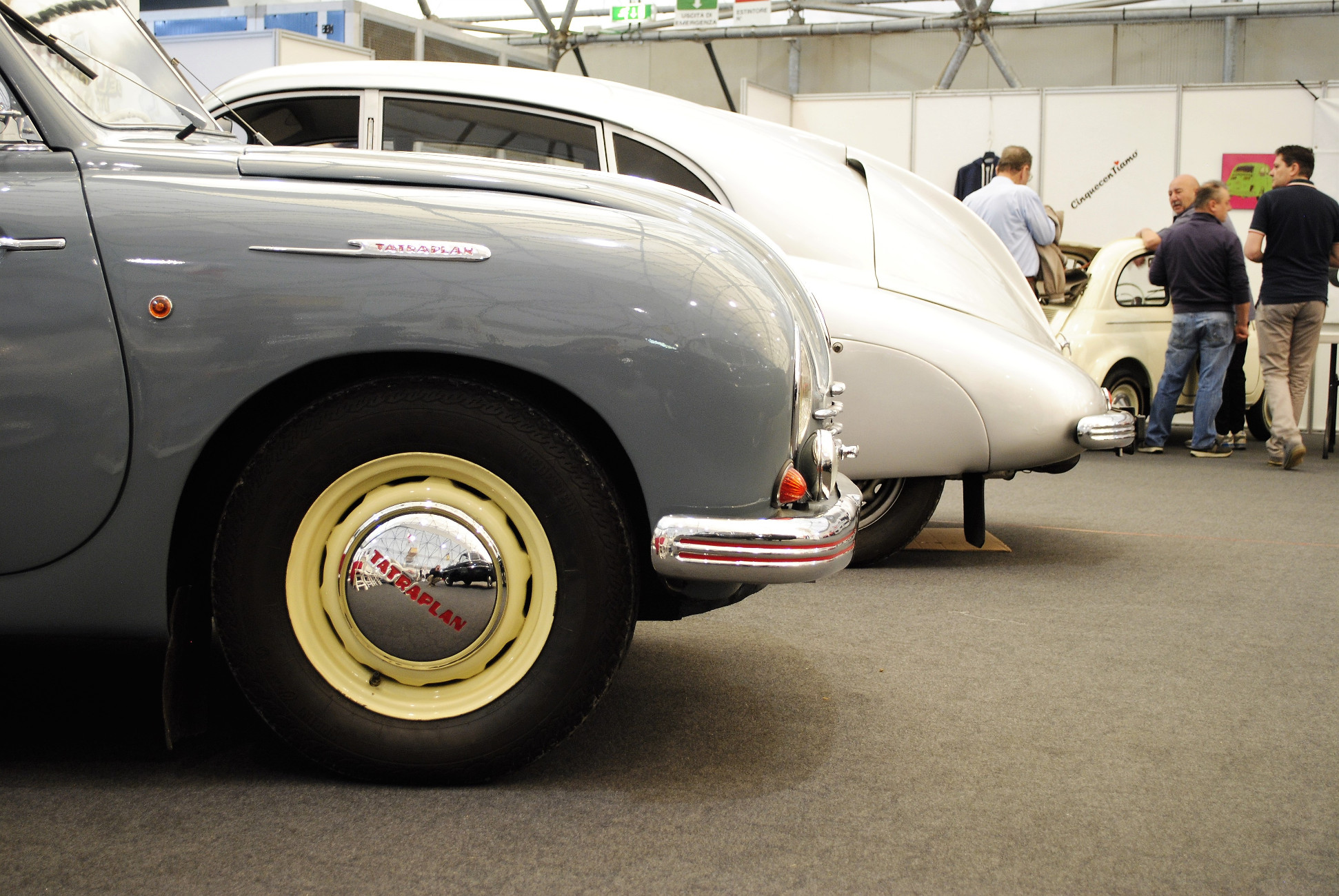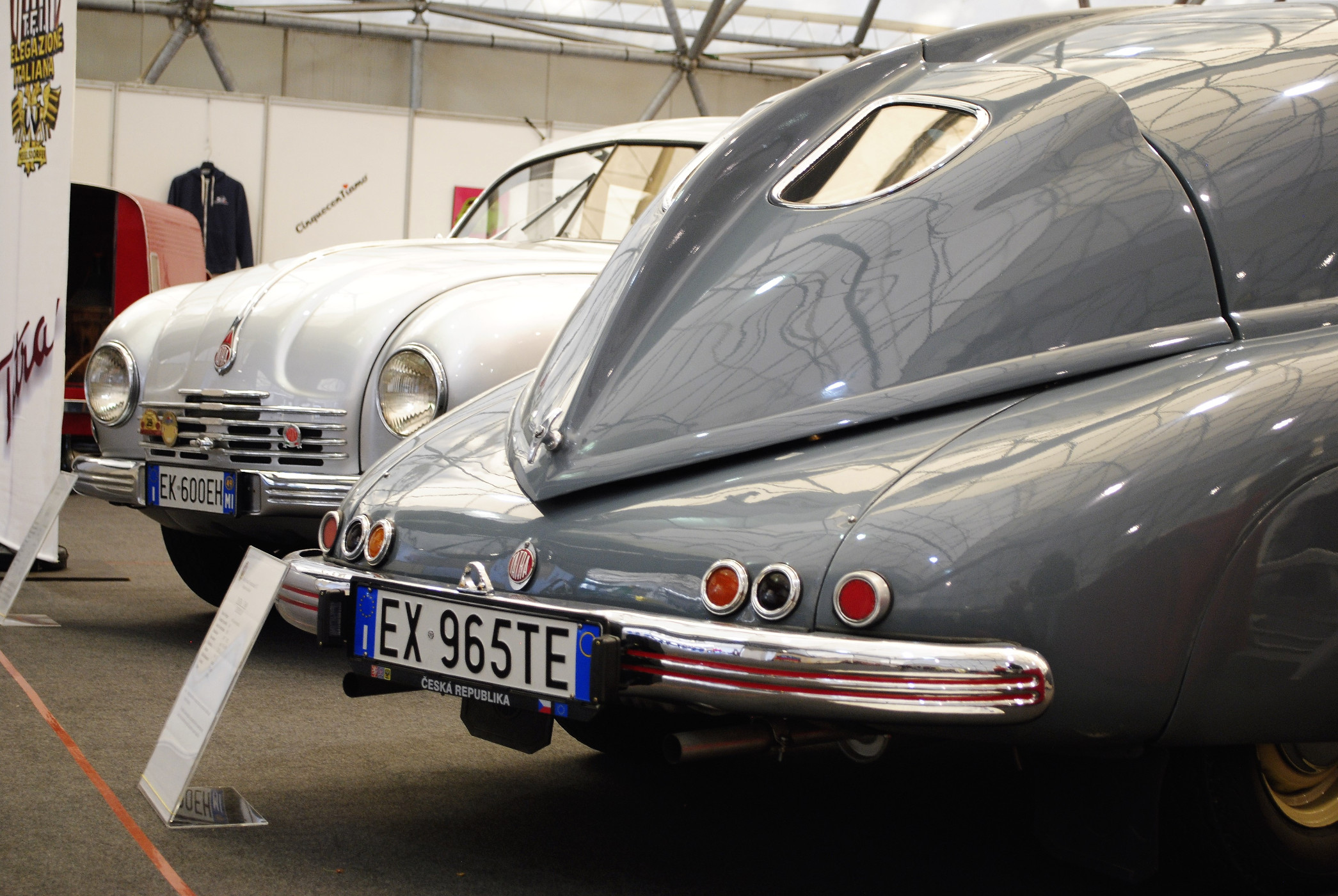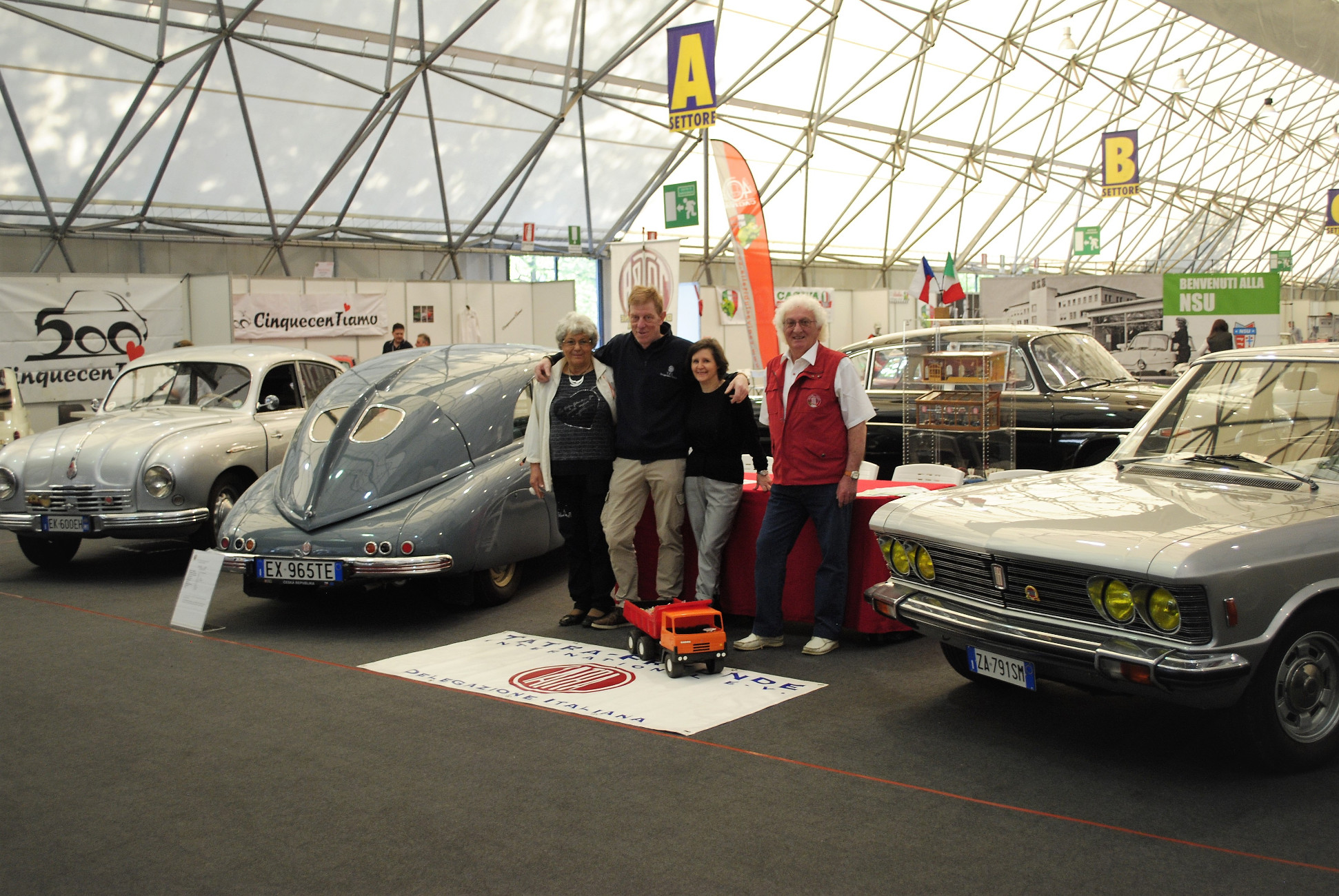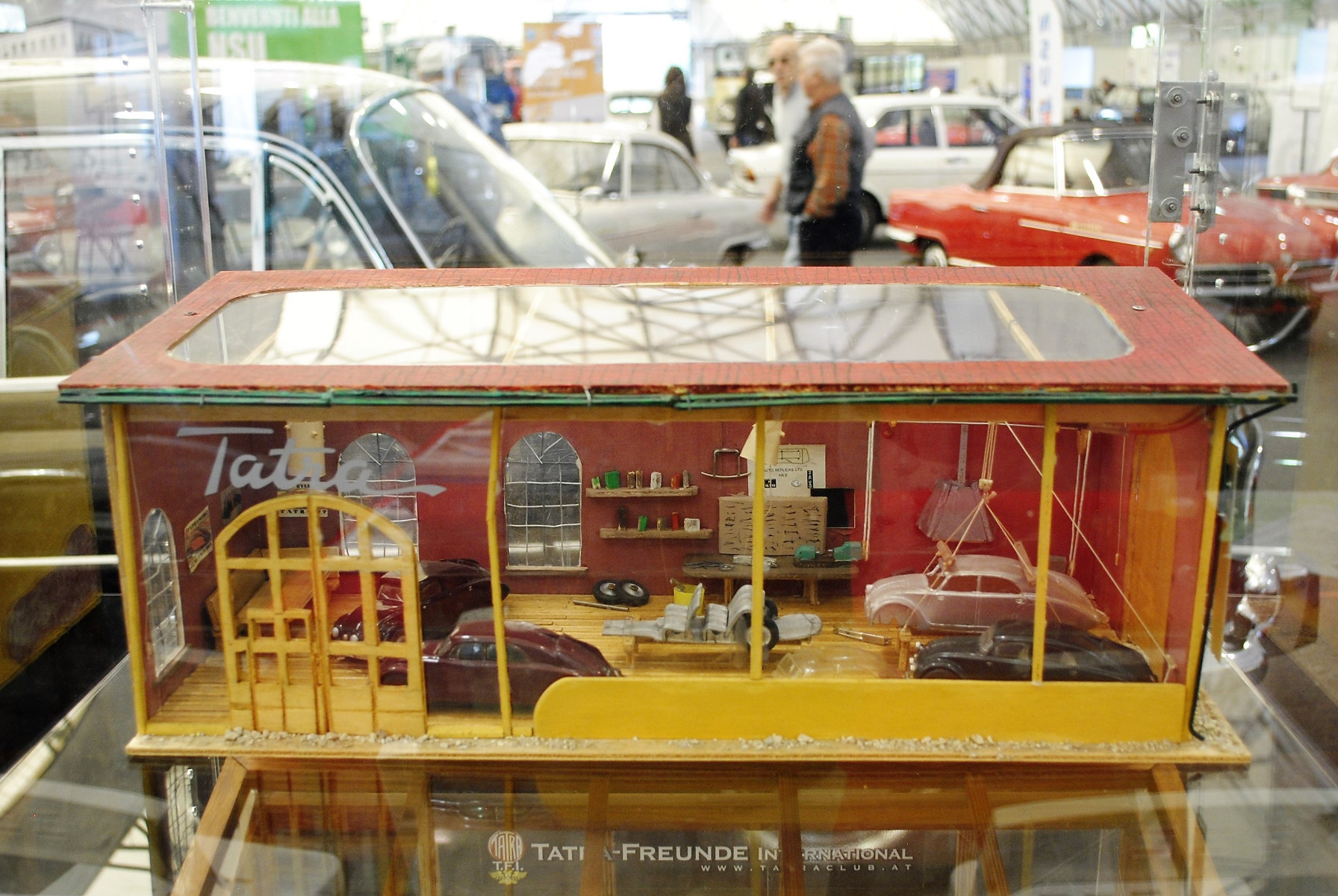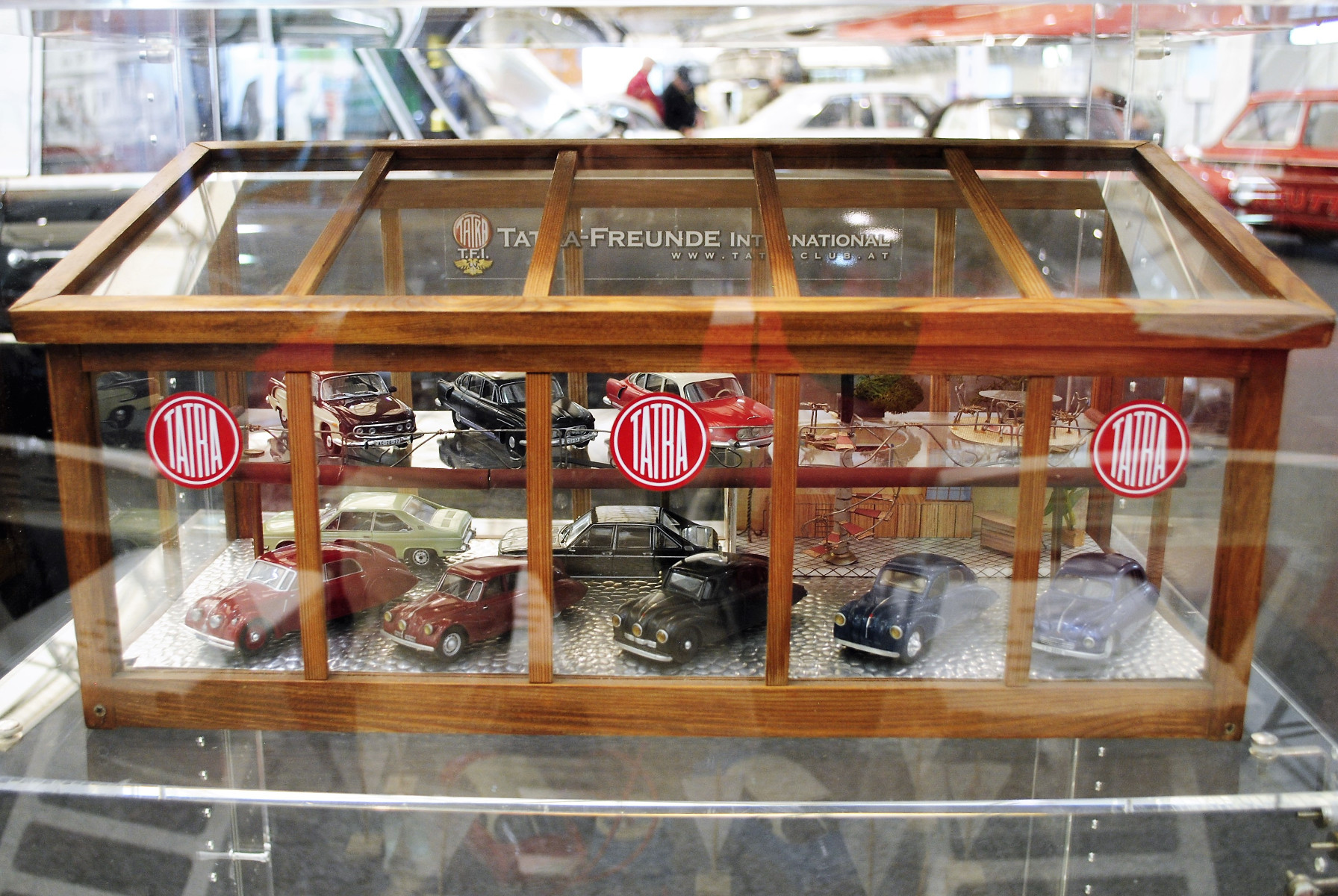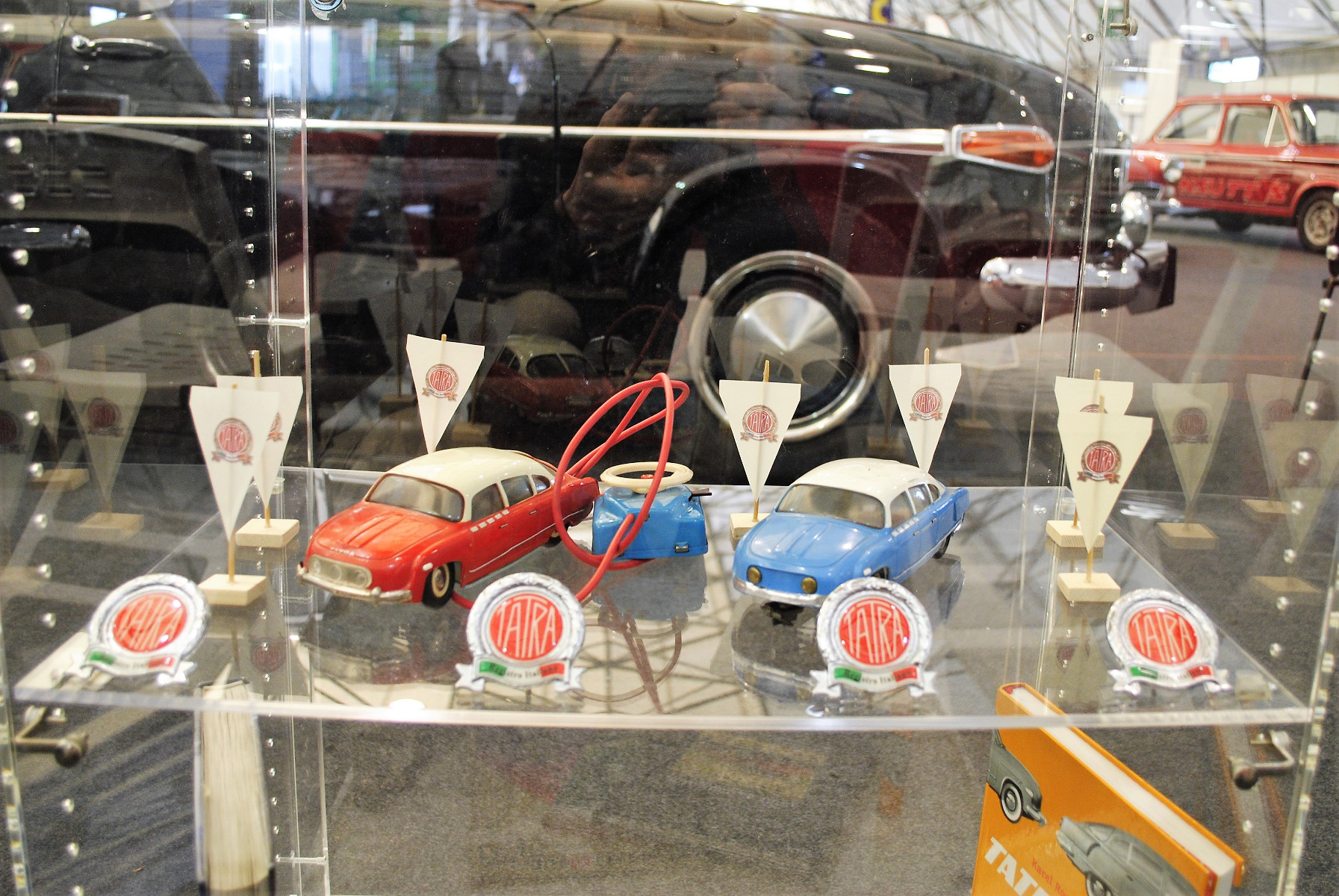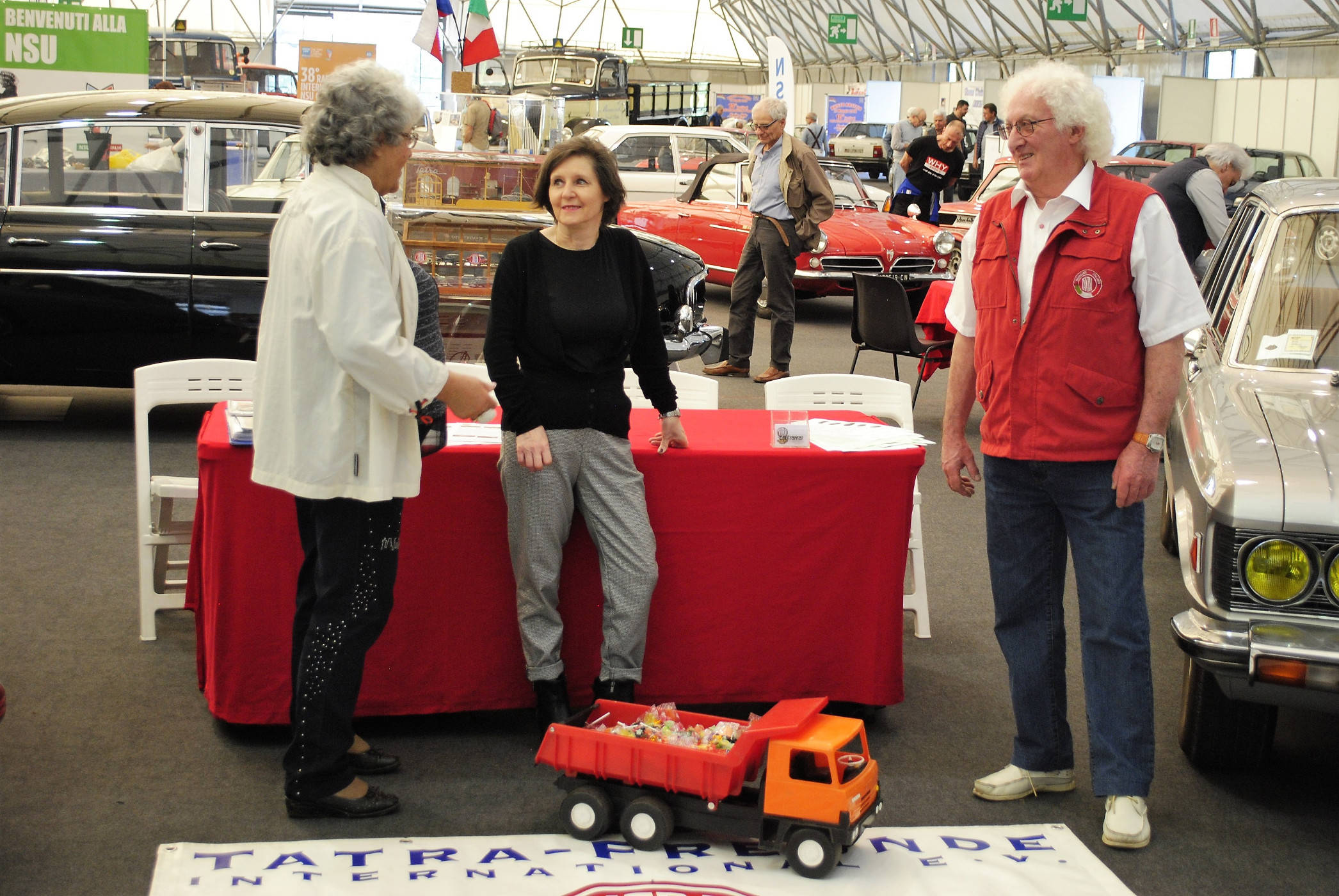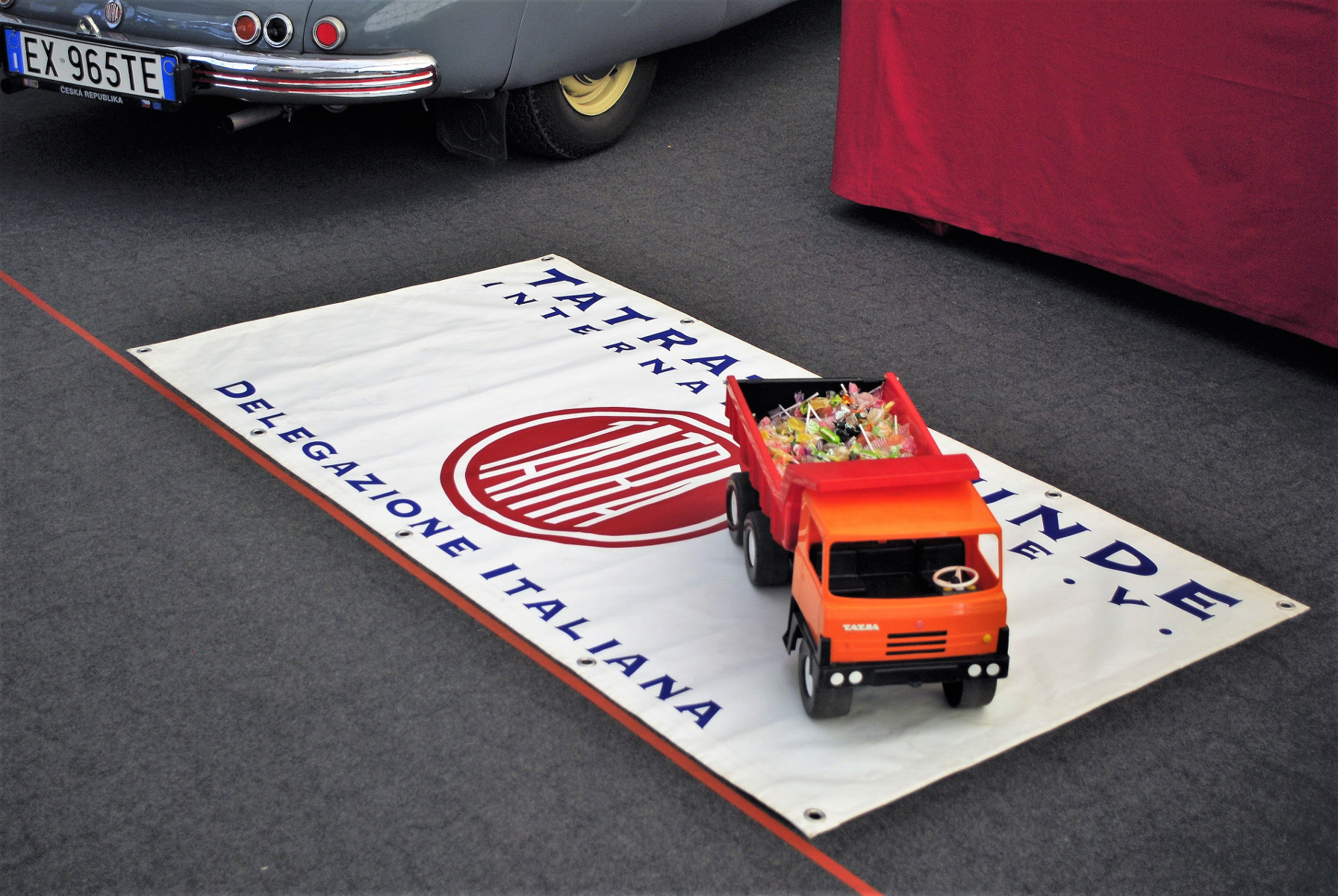 Domenica alle ore 17.00 si è conclusa la manifestazione e ci diamo l'appuntamento alla prossima edizione nel 2019.
Am Sonntag um 17.00 Uhr endete die Veranstaltung und wir werden bei der nächsten Messe 2019 wieder dabei sein.
On Sunday at 5.00 pm the event ended and we will meet at the next edition in 2019.