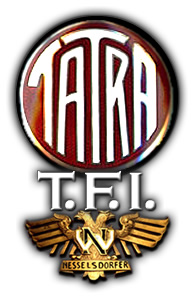 T.F.I. TATRA-Friends International
promote registration, maintenance and preservation of Tatra vehicles and Ledwinka constructions of any kind.


T.F.I. TATRA-Friends International
are one of the few truly international clubs, since 1975.

T.F.I. TATRA-Friends International
got the solely permission of Tatra / Koprivnice to use the Tatra emblem.

T.F.I. TATRA-Friends International
constitute a platform for everything in connection with Tatra or Ledwinka constructions.
Unser jährliches Treffen naht in Riesenschritten. Das Organisationsteam hat seine Vorbereitungen abgeschlossen. Die Zahl der Anmeldungen hat die Erwartungen übertroffen. Es ist fraglich, ob in Dänemark schon einmal so viele Tatra-Fahrzeuge auf einem Fleck zusammengekommen sind, wie es nun geschehen wird. Wir wünschen allen Teilnehmern eine gute Anfahrt nach Faaborg. Bitte bringt schönes Wetter mit!
Our annual meeting is fast approaching. The organizing team has completed its preparations. The number of registrations exceeded expectations. It is questionable whether as many Tatra vehicles have ever come together in one spot in Denmark as will happen now. We wish all participants a good journey to Faaborg, please bring nice weather!
Il nostro incontro annuale si avvicina rapidamente. Il team organizzativo ha completato i suoi preparativi. Il numero di iscrizioni ha superato le aspettative. È discutibile se tanti veicoli Tatra si siano mai riuniti in un punto in Danimarca come accadrà ora. Auguriamo a tutti i partecipanti un buon viaggio a Faaborg, portatevi il bel tempo!
Naše výroční schůze se kvapem blíží. Organizační tým dokončil přípravy. Počet registrací předčil očekávání. Je otázkou, zda se někdy v Dánsku sešlo tolik vozů Tatra na jednom místě jako nyní. Přejeme všem účastníkům šťastnou cestu do Faaborg, vezměte si s sebou pěkné počasí!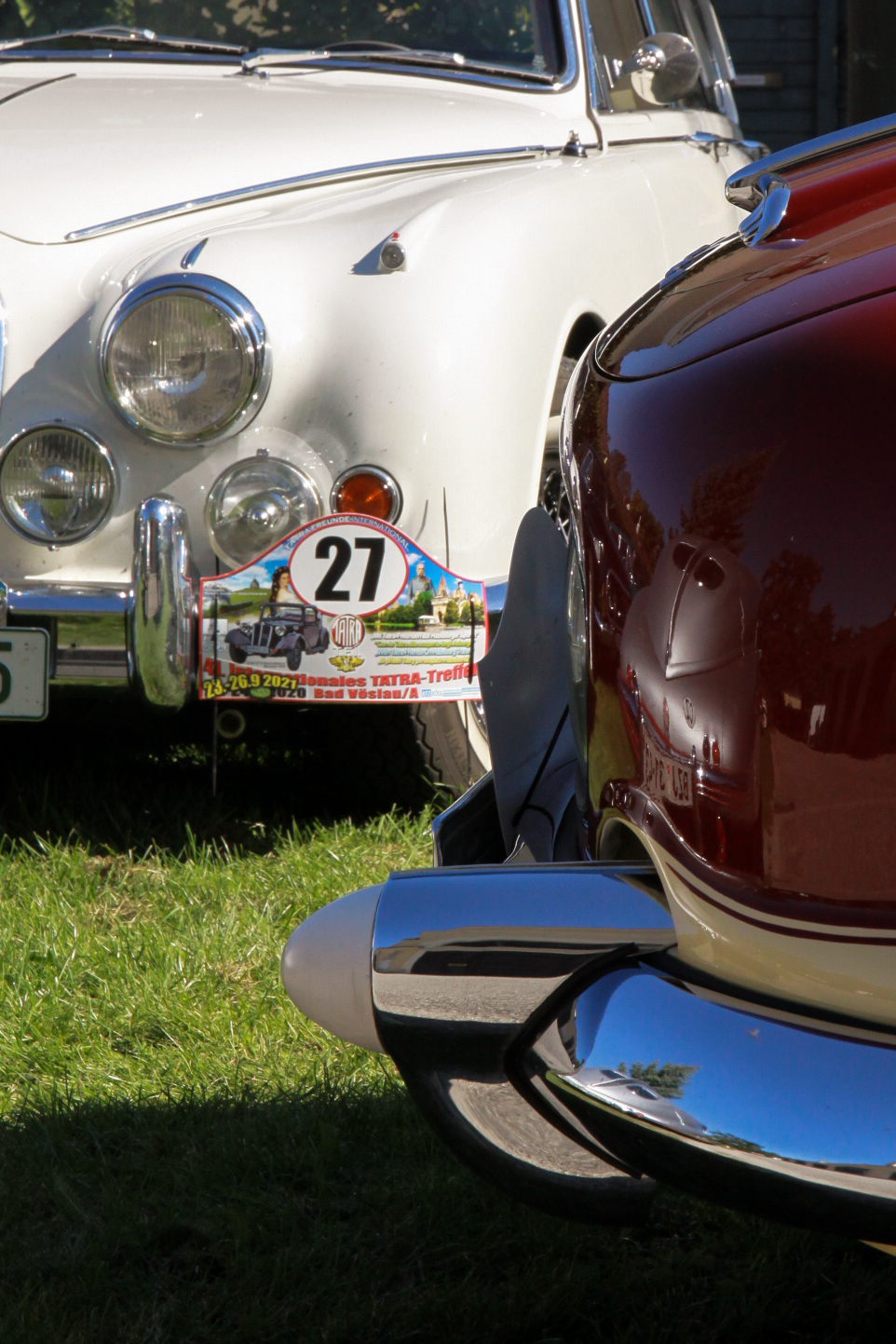 Das 41. Internationale Tatra-Treffen der T.F.I. fand des Virus wegen mehr als ein Jahr zu spät und zu einem völlig ungewöhnlichen Termin statt.
Trotzdem war es mit 34 internationalen Teams ein voller Erfolg.
The 41st International Tatra Meeting of T.F.I. took place more than a year late due to Covid and at a completely unusual date.
Nevertheless, it was a complete success with 34 international teams.
Dieses Video gibt einen sehr guten Überblick über Stimmung, Teilnehmer und Fahrzeuge.
This video gives a very good overview of the mood, participants and vehicles.
Die Virtuelle Oldtimerzeitung, ein einschlägiges, sehr populäres österreichisches Online Magazin, veröffentlichte über diesen Event diesen Bericht.
Und Hans Engl, österreichisches Tatra-Urgestein, sandte uns seine Sicht als Teilnehmer. Hier sein Bericht:
The Virtuelle Oldtimerzeitung, a relevant, very popular Austrian online magazine, published this report about this event.
And Hans Engl, a long-standing Austrian Tatraist, sent us his view as a participant. Here is his report: