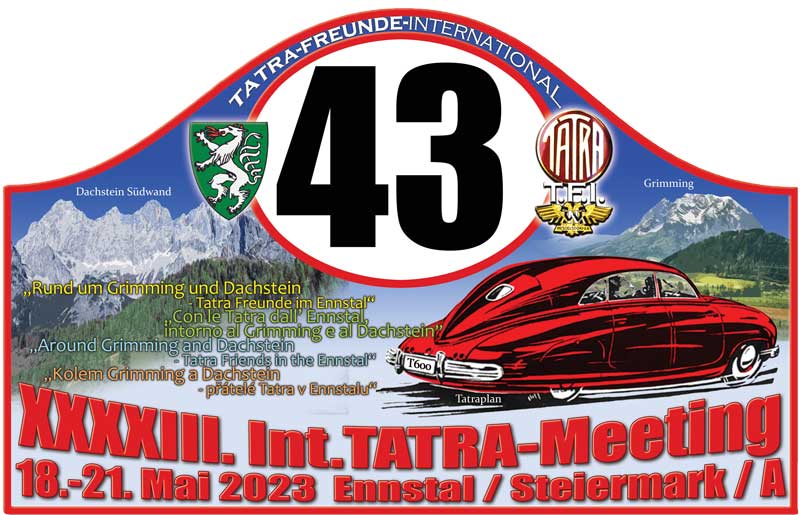 Die T.F.I. und ihre einladende Anna-Liva freuen sich auf viele Tatras im Ennstal.
Gli T.F.I. e la loro accogliente Anna-Liva non vedono l'ora di incontrare molti Tatra nell'Ennstal.
T.F.I. a jejich přivítání Anna-Liva se těší na spoustu Tater v Ennstalu.
T.F.I. and their inviting Anna-Liva are looking forward to many Tatras in the Ennstal.
Hier geht es zur Einladung und zur Anmeldung.
Das Zimmerkontingent ist begrenzt! Wer zuerst kommt…
Potete trovare l'invito e la registrazione qui.
Il contingente di camere è limitato! Chi viene prima...

Pozvánku a registraci naleznete zde.
Počet pokojů je omezen! Kdo dřív přijde...
Here you can find the invitation and the registration form.
The room contingent is limited! First come…